Loving someone struggling with problem gambling can feel overwhelming.  From wondering whether or not they can be trusted, and fear of confrontations, to a future of uncertainty, loved ones are certainly affected and need to be addressed.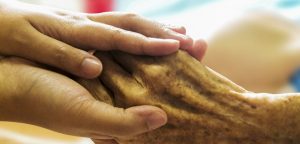 Image from maxpixel.freegreatpicture.com.
Although there is a sense of relief felt when a person identifies their problem, remember, gambling addiction doesn't go away.  The person struggling may have setbacks, they may experience rapid emotional changes throughout a day, and they may feel anger towards the people they're hoping to change their life for, as change has some difficult patches along the journey to recovery.  Below, are some tips to consider as a loved one to the person struggling with problem gambling working towards recovery from their addiction.
Self Care.  
The first thing that should be considered is taking care of yourself.  Just as someone with a broken limb would seek assistance, you may be struggling with a broken heart  and may need to seek assistance to improve your mental health.  The easiest way to identify help, specifically for loved ones affected by problem gambling, is through the HOPEline at 1-877-8-HOPENY (1-877-846-7369).  The HOPEline will offer options for helping the loved one of a problem gambler, such as counseling or GAM-ANON, to help them whether their loved one is seeking recovery or still in denial of struggling with problem gambling.  
Find Support.
 Although similar to the options in self care, finding the support of family, friends, and professionals will help build your confidence.  You may need support for emotions such as the frustration felt when a problem gambler denies the problems from gambling, the anxiety from the anticipation of the possible relapse that may or may not happen during recovery, or feeling overwhelmed when learning about secrets (such as the unknown, additional maxed out credit cards).  Having a base of support is essential during the family's journey to recovery from problem gambling.
Education.
Although you'll find education as a common tip when dealing with problem gambling, it can not be overemphasized.  Many families and friends, who discover that their loved one is struggling with problem gambling, find they have limited information about problem gambling.  Many times, the information they have is false.  Get the most up to date research, resources, and read additional blog posts about problem gambling and the journey everyone will face in recovery to ensure you're as prepared as you can be.
Anticipate Change.  
Your relationship with your loved one, who struggles with problem gambling, will change; it has to.  For the gambler to succeed in recovery, their lifestyle must change.  Therefore, as your loved one journeys towards recovery, your lifestyle will come across some change, too.  You will, hopefully, begin to rebuild a relationship, or friendship, based on trust, honesty, and the discovery of new responsibilities, routine, hobbies, and interests.  Hopefully, these changes will help the person struggling with problem gambling, and those around them, to discover better relationships than they've ever had before!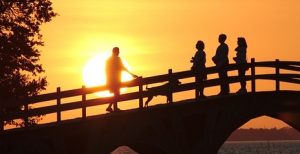 Image from maxpixel.freegreatpicture.com.
Living with someone who acknowledges that they're struggling with problem gambling can be overwhelming.  Recovery from problem gambling is not guaranteed, but it is possible.  Its important to stay positive and follow the four tips above for a strong start on the family's journey towards recovery.